Management Team
Frontier has assembled a team of managers with both the business skills and personal qualities to maintain the high standards for products, service and responsibility that have been the company's tradition.
---
TONY BEDARD
CHIEF EXECUTIVE OFFICER
Tony Bedard joined Frontier Co-op in 1991 as head of Operations and was named Chief Executive Officer (CEO) in 2003. Prior to Frontier Co-op, Tony worked at Winnebago Industries in a variety of operational roles.
Tony leads Frontier Co-op's mission to nourish people and planet that is rooted in corporate social responsibility. He believes that businesses can be a force for change and that doing good can have a positive impact on a company's performance.
Tony has been recognized numerous times for leading Frontier Co-op's mission driven work including receiving the Oscar C. Schmidt Business Leadership Award given out by the University of Iowa's Tippie School of Business. Tony holds a B.A. from the University of Northern Iowa and an M.S. in Manufacturing Management from Kettering University.
In his personal life, Tony has led more than 25 humanitarian missions to El Salvador and Haiti to support projects in the areas of education, clean water, and healthcare. Tony is a strong advocate of corporate social responsibility. He has traveled throughout the world to visit small-scale organic growers in conjunction with Frontier Co-op's Well Earth program, and he has supported dozens of community building and business building projects in our grower communities.
---
RAVIN DONALD, PH.D.
SENIOR VICE PRESIDENT OF TECHNICAL SERVICES
Ravin has been ensuring food safety and quality standards at Frontier since 1999, starting with the oversight of our instrumentation and quality labs and eventually developing the programs and standards that define our brands as quality and safety leaders in our industry. He manages teams that oversee all quality, product development and research efforts. Ravin started his career as a research scientist studying the preservation of the environment using biochemistry and naturally occurring microbes to clean up manmade contaminations. This focus area propelled Ravin's work at Frontier, aligning nicely with our goal of minimizing our footprint on the planet. Ravin has B.S. degrees in Electrical Engineering and Microbiology, an M.S. in Biology, and a Ph.D. in Biology, all from Northern Arizona University. He is a post-doctoral fellow at the Civil and Environmental Engineering Department at the University of Iowa.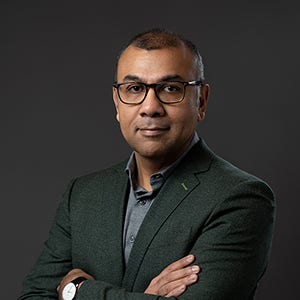 ---
NICOLE GIEKEN
VICE PRESIDENT OF FINANCE
Nicole heads Frontier's finance department, aligning the business and finance strategy to grow the co-op while staying true to the Frontier mission and values. She leads business improvement initiatives such as company cost reduction, pricing execution and financial innovations. Her focus is driving positive change and continuous improvement through data collection, analytics, and collaboration. Nicole has a B.A. in Management Accounting from Alverno College and an M.B.A. from the University of Wisconsin Milwaukee. She is CPA certified and Six Sigma Green Belt certified.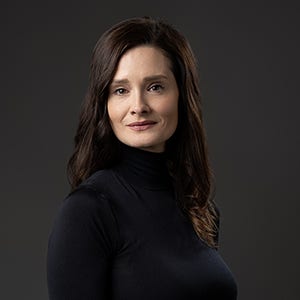 ---
LAURA KUYKENDALL
VICE PRESIDENT OF MARKETING
Laura has more than 25 years of consumer packaged goods leadership experience. Companies that have benefitted from her marketing expertise include Snyder's of Hanover, Annie's Homegrown, Applegate Farms and Boulder Brands. She has also worked in private equity with Factory LLC, investing in early-stage brands such as Honey Stinger, Pipcorn and Stuffed Puffs and partnering with them to rapidly scale their business. Laura serves as an advisor for the Gilliam Center for Entrepreneurship at James Madison University and as a mentor for Shenandoah Valley Start-Up, both in Virginia. Laura is passionate about applying her knowledge of brand strategy and product innovation to health and wellness brands and mentoring the next generation of marketers. Laura holds a BA in Communication and an MBA from James Madison University.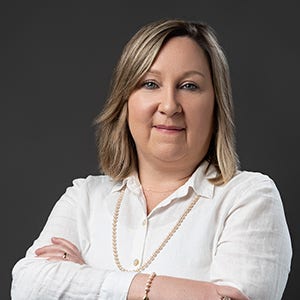 ---
TIM BARCZ
VICE PRESIDENT OF OMNICHANNEL
Tim Barcz currently serves as Vice President of Omnichannel leading ecommerce, online sales, digital marketing, and our digital roadmap. Tim is a seasoned ecommerce leader having worked in the online field since the early 2000s. Guided by a sense of curiosity, a taste for experimentation and an ever-present drive for execution, Tim enjoys the strategic space in the overlap of IT and Business that we today call ecommerce.
Prior to joining Frontier, Tim drove digital maturity and sales growth at Visual Comfort & Co., Nexus Brands Group, and J&P Cycles/MAG Retail Group. Tim earned a Computer Science degree, graduating with honors from Central College in Iowa. During his career, he has been recognized by Microsoft as an ASPInsider and a C# MVP Award winner. He also co-authored a book published by O'Reilly on the Microsoft ASP.NET MVC framework.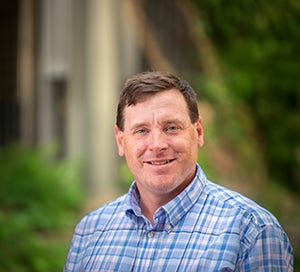 ---
TODD MINICHILLI
SENIOR VICE PRESIDENT OF SALES
Todd leads our sales team for both branded and private label items across both the Food and Flavorings and Aromatherapy product lines. Todd is new to Frontier Co-op as of January 2020 and comes to us with over 28 years of sales and sales leadership experience in the CPG industry. He is an experienced leader with a demonstrated, successful history of working with large CPG brands as well as better for you, natural and organic consumer goods. Todd has worked with various brands for companies like Smucker's, Georgia-Pacific, Kellogg's as well as GoGo squeeZ, Angie's Boomchickapop and No Cow. Although a native Minnesotan, Todd now resides in Tampa, FL. Todd has Bachelor of Arts degree from the University of Minnesota, Twin Cities.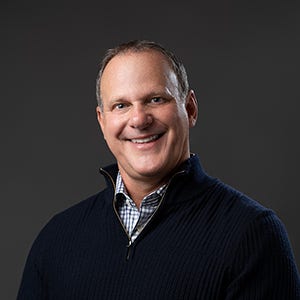 ---
EDUARDO PULIDO
VICE PRESIDENT OF INFORMATION TECHNOLOGY
Eduardo leads Frontier's Information Technology Services, with the vision of expanding business capabilities, while supporting the company's strategy, mission, and values. He drives innovation in business process transformation, simplifies technology to optimize the cost of ownership, and develops the capabilities of the IT team. His focus is on building trust among team members and departments, designing systems to speed up decision making, based on reliable information and IT services. Eduardo has a B.A. in Software Engineering from the San Martin de Porres University of Lima, Peru, double certification in Production and Organizational Methods from Pontificia Universidad Catolica, Lima, Peru and Project Management from Tecnologico de Monterrey, Mexico.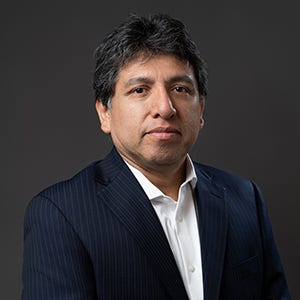 ---
MEGAN SCHULTE
VICE PRESIDENT OF HUMAN RESOURCES
Megan helps every Frontier employee find and maintain a career path through training and development opportunities designed specifically for the roles and needs of our industry. She manages recruiting strategies and staffing projections while overseeing our Human Resources department. Her team is focused on nurturing Frontier's unique culture and work/life balance through an array of programs and benefits like our on-site childcare and our organic café. Megan has a B.A. from the University of Iowa and an M.B.A. from Mount Mercy University.