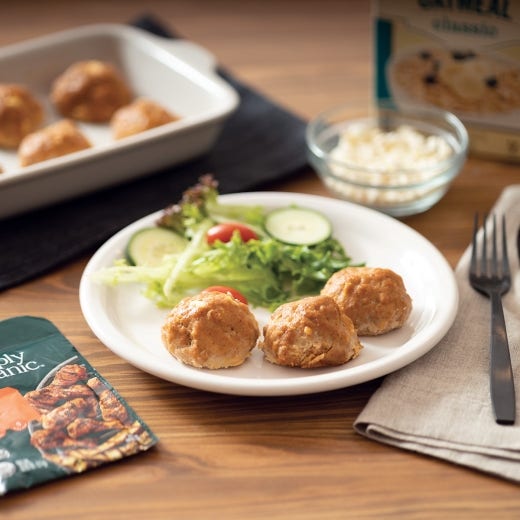 Buffalo Chicken Meatballs
All the flavor of Buffalo chicken, in a healthier, weeknight-ready meatball. Serve with a crisp salad or cut vegetables and Simply Organic Ranch Dip. (Thank you to our friend Katie Shatzer for creating this wonderful recipe.)
1 egg
1/4 cup milk
1 pound ground chicken
2 ounces feta, crumbled
Directions
In a bowl, whisk egg and milk. Add seasoning mix.
Stir in oatmeal, then chicken. Fold in feta.
Portion into 10-12 meatballs.
Bake at 350 for 30 minutes, or until meatballs reach internal temperature of 165.
Tip: Refrigerate the meatball mixture 30 minutes before portioning into meatballs to make it easier to work with.