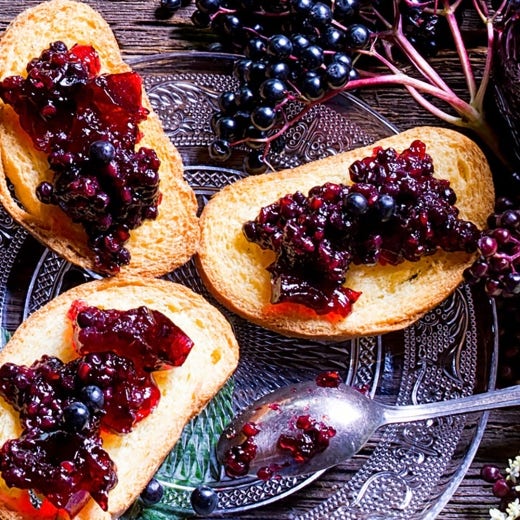 You'll love this easy-to-make recipe for preparing elderberries. This jam makes it easy to add elderberries to any meal.

Makes approximately 1 1/2 pints.
1/2 cup Frontier Co-op® Organic Whole Elderberries
3/4 cup water
1 1/2 cups lemon juice
3 teaspoons pectin
1/2 cup honey
Directions
Allow elderberries to soak in water overnight.
In pot, bring berries, water, and lemon juice to a boil.
Remove from heat and pour mixture, pectin, and honey into blender; blend until smooth.
Return blended mixture to pot and bring to a boil. Reduce heat, simmer and stir for 10 minutes.
Remove pot from heat and pour jam into canning jars. Cover and place in refrigerator overnight. The jam will solidify as it cools.